Financial advice to help you achieve your goals
First Community Bank offers an investment services program through Ameriprise Financial Institutions Group, a channel of Ameriprise Financial Services. Through on-site financial planning and investment solutions, they partner with us to help you reach your financial goals. Financial Advisor Mark Freeland at FCB is available at our Corpus Christi at Everhart location to speak with you about your financial goals.
Why work with a financial advisor?
You work hard for what you earn - and want to do all you can to make sure you save and invest wisely. A financial advisor can help you achieve your short- and long-term financial goals, whether you have one or many, as well as plan and prepare for unexpected events that might arise. Through an ongoing, collaborative relationship with an advisor, plus secure anytime-access to your accounts online, you can track your progress toward your goals anytime and receive timely advice when you need it.
A comprehensive approach
At Ameriprise, we care about what matters most to you. That's why we've established a relationship with First Community Bank who dedicates their practice to helping you achieve your financial goals. Together, you and your advisor will evaluate your financial life to see how it all fits. From there, your advisor will work with you to address key needs, consider tax strategies and find ways to help fill any gaps that could keep you from achieving the lifestyle you want. Through personalized financial advice, your advisor will help you prioritize what's important today, while planning for a confident financial future.
Solutions and advice aligned to your goals
The Ameriprise Financial Institutions Group program allows us to align with the expertise and resources of Ameriprise Financial. You will have access to wide-ranging advice - from point-in-time investment recommendations and asset allocation strategies, to a comprehensive financial planning approach that covers key aspects of your financial life - to help you meet your goals. And, your advisor can provide access to a broad array of solutions to meet your specific needs, including investments, insurance and annuities, personal trust services, cash and cards.
About Ameriprise Financial
For more than 120 years, Ameriprise has remained true to its vision of putting its clients' interests first. Ameriprise is passionate about helping clients live the full and rich life they've earned, today, tomorrow and in the future. Ameriprise has helped millions of people invest billions of dollars for what's important to them. Today, Ameriprise is a leading global financial institution, with more than $875 billion in assets under management and administration.1 View the Ameriprise FINRA BrokerCheck listing.
Products and services available through Ameriprise
Financial planning
Retirement planning
Investments
Funding education expenses
Insurance and annuities
Estate planning strategies
Retirement income strategies
Tax planning strategies
Our Team
Mark Freeland
Financial Advisor
361.906.3000 direct
361.906.3001 fax
This email address is being protected from spambots. You need JavaScript enabled to view it.
5406 Everhart Road
Corpus Christi TX 78411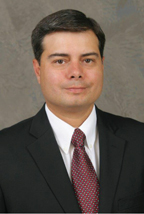 Mark Freeland draws on 16 years of experience as a financial advisor to help individuals and business owners reach financial goals. With a background in investment, insurance and banking, Mark takes a multi-strategy, risk-managed approach to portfolio management. He seeks to bring investments, insurance, education, retirement, estate, and tax planning into one efficient financial plan designed to minimize gaps that can leave clients under-prepared and under-protected. Mark's overall objective is to get you the most from your hard-earned money without undue risk.
A creative problem solver who develops and implements unique solutions, Mark will develop a custom financial plan and monitor performance and investor profile alignment over time—both focused on delivering consistent progress toward your goals. He seeks input from your trusted tax and insurance advisors and other professionals to enhance the integrity of the plan. His goal is to ensure that the overall plan is appropriate for risk tolerance and growth objectives and efficient for diversification, insurance coverage, and tax purposes.
Mark holds FINRA Series 7, 63, and 65 licenses and is licensed to provide life and health insurance in Texas. He holds a certification in commercial lending from the American Bankers Association as well as a B.A. in Legal Studies from the University of Texas at San Antonio. A former Board member of the Corpus Christi Council of the Navy League, Mark is married with two children. He enjoys golf, fishing, and spending time with this family.
"I encourage active client involvement in plan development, monitoring, and adjustment to increase the likelihood of reaching goals—and I believe my clients benefit from my collaborative, educational style. You can count on me to recommend tailored, practical solutions, explain complex issues, and guide you through implementation over time." — Mark Freeland
---
1 Company data, as of Q1 2018
NOT FEDERALLY INSURED | NO FINANCIAL INSTITUTION GUARANTEE | MAY LOSE VALUE
References to financial institutions are solely to indicate location.
Any financial institution referenced is not affiliated with Ameriprise Financial, Inc.
The Confident Retirement® approach is not a guarantee of future financial results.
Ameriprise Financial Planning Services are optional, offered separately, and priced according to the complexity of your case and your financial advisor's practice fee schedule. Your fees and financial advisor may be subject to change.
Investing involves risks, including changes in value and possible loss of the entire amount invested.
Ameriprise Financial, Inc. and its affiliates do not offer tax or legal advice. Consumers should consult with their tax advisor or attorney regarding their specific situation.
Investment advisory products and services are made available through Ameriprise Financial Services, Inc., a registered investment adviser.
Ameriprise Financial Services, Inc. Member FINRA and SIPC.
® 2018 Ameriprise Financial, Inc. All rights reserved.